Food Dispensing Systems
Condiment Dispensers
Portion control at your fingertips
Wunder-Bar has everything you need to control your condiment costs, while increasing productivity, efficiency and customer satisfaction. Wunder-Bar's portion-controlled condiment systems dispense a wide variety of products including ketchup, mustard, mayonnaise, BBQ sauce, salad dressings, fudge and much more.
Consistency
Consistent and precise dispensing improves product quality, customer satisfaction and reduces product loss.
Reliability
With counter-top and remote counter-top options available, chose the dispenser that works for your needs.
HASSEL-FREE SET-UP
With no CO2, refrigeration or electricity needed, set up is as simple as 1, 2, 3.
RELIABILITY
Our reliable and trouble-free condiment dispensers come with a full One-Year Factory Warranty.
DISPENSING YOUR PRODUCT CLEANLY AND EFFECTIVELY.
Eliminate the product loss that is associated with handing out condiment packs to your customers. With Wunder-Bar's condiment dispensers, you can save as much as 30% on your condiment costs!
All Wunder-Bar condiment dispensers are National Sanitation Foundation approved and are Clean-In-Place. You'll no longer need to disassemble anything to clean and sanitize. Our systems are simple, cost effective and fast.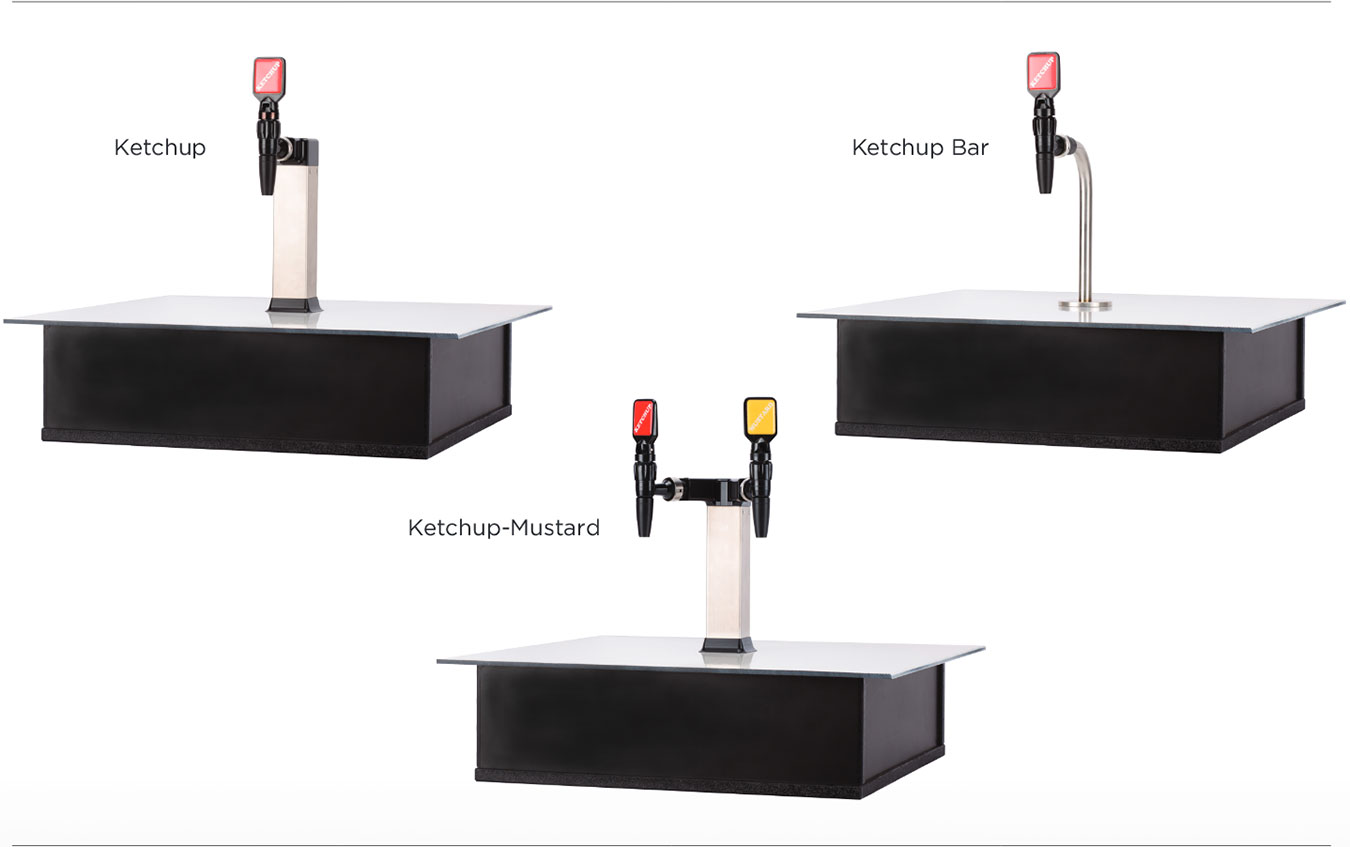 ADDITIONAL FEATURES:
Available in single or dual dispensing styles
Dispensers include a One-Year Factory Warranty
Dispense from sanitary 3-gallon bag in box products
Optional slide rack bag holders available
NSF Certified